Get to know our fleet of more than 60 boats to choose from
We're the right choice for your birthday, bachelor, gender reveals and any other special occasion
Safety, certified and ready to give you the best experience on board.
MOST POPULAR BOATS & YACHTS
EXPERIENCE THE GOOD LIFE, MIAMI-STYLE
We have over 60 boats in our fleet and a talented staff of experienced captains and deck hands. Vacationers from all over the world choose Mr. Sea Miami Boat Rentals. Treat yourself to a relaxing day on the water and experience the good life, Miami-style.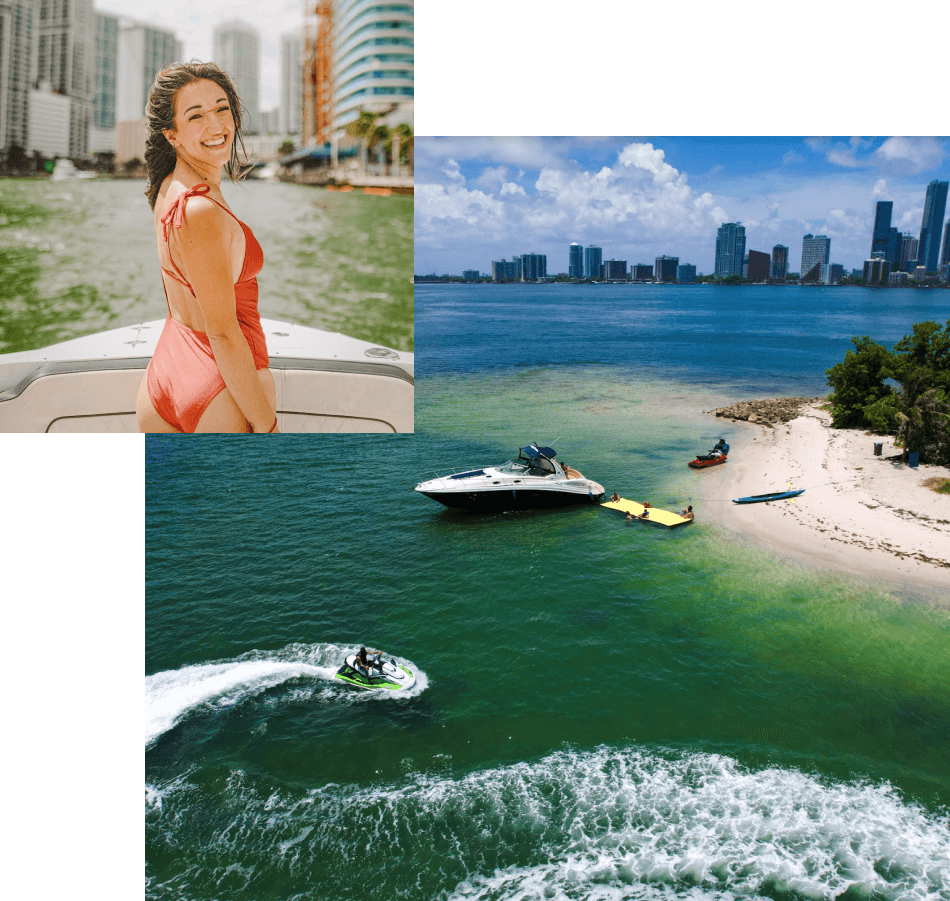 THE PREMIER BOAT RENTAL COMPANY
Whether you're looking for a relaxing tour of the area, an island adventure, or an exhilarating day of watersports, we'll customize an excursion to meet your desires.
Choose a watercraft from our extensive fleet, ranging from small power boats to extravagant mega-yachts. Our certified crews are all skilled boaters who know Miami's waterways intimately and will delight in giving you an exceptional experience.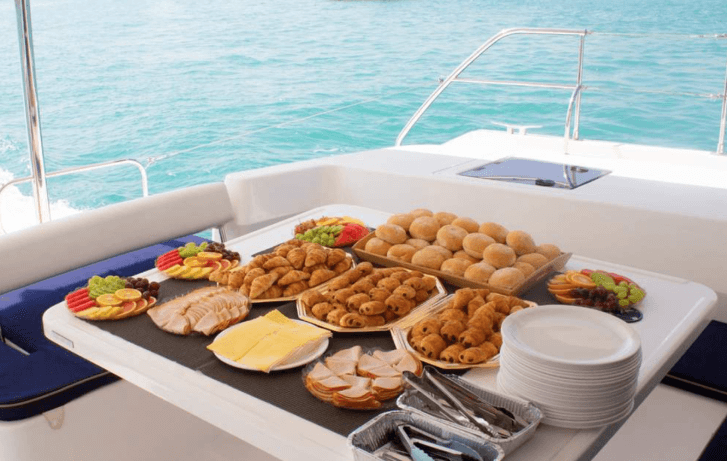 Yacht, catering & chefs are wonderful additions to a yachting experience and much simpler than people may believe. We offer fully customizable menus for different party sizes or time at sea. We are available to discuss any food requirement you may have.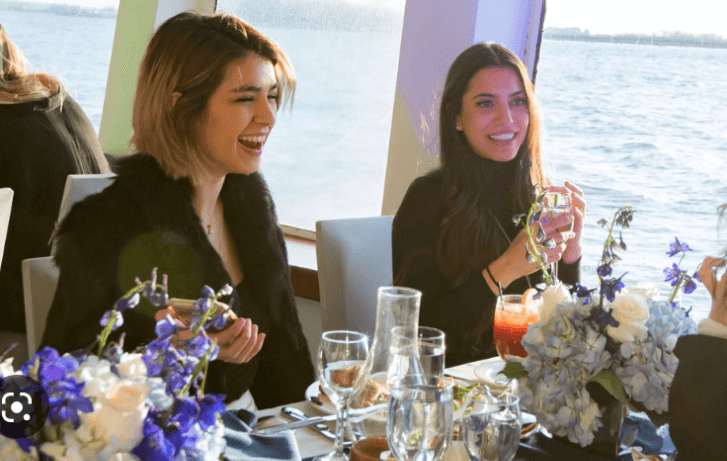 A charter event is a great way to move your business forward in a positive way, whether by treating your clients, rewarding your staff or simply providing an opportunity for the people important to your business to get to know each other better.
First of all, it was a pleasure to talk with Leo Galarza about the rental. He made it really simple and quick with the payments and the information about everything. Captain Yeranys had an amazing attitude throughout the whole time, very caring, friendly and attentive to everyone. The 56ft boat was amazing very spacious and clean. The sound system was so loud, boats next to us would dance to our music. Rented it for some of my friends and they can't wait to be back with Mr.Sea, we all really had a lot of fun. Thank you Leo and Yeranys once again for everything you guys did!
Bumboom7
Miami
After some research, we thought this company had the best all inclusive rates for my party of two! Our captain, Efrain, was very sweet & knowledgeable. He gave us plenty of space on the 24 ft. boat. We went to the chill spot where all the boats were- spaced out enough to not invite Covid onto the boat. Weather was beautiful, water was beautiful... the best experience ever! I wish we would have had a tour of more places, such as Star Island or hopped some of the local FL islands, but for what we experienced, we still had a wonderful, LIT, time! We will be back again!
Lin S
Charlotte, NC
I wish I could give 10 stars to Leo & Alejandro! We used them for my bachelorette party & it was such a dream!!! They provide a cooler with ice & water & let you bring your own alcohol. They also let you hook your phone up to DJ for the boat! Alejandro was a great captain & a great photographer for us! (lol) Everything was so perfect & I couldn't have had a better time. The water was beautiful. There's a lot of different boat/yacht companies in Miami & I am so glad I found Mr. Sea Miami! I can't wait to plan my next trip & book with them again. Thanks y'all for everything!
H T
The Colony, Tx
Hi my name is Christine I was celebrating my pre birthday bash with friends. Leo made the process of renting the boat very smooth awesome communication skills. The experience was amazing good atmosphere the Bluetooth was on point we was dancing none stop we had a blast. Our captain Rafael was awesome and very professional. I refer a few coworkers thank you again Mr.Sea Miami for doing such an amazing job I will definitely come back again.
Christine F
NY

Select your desired boat/yacht
One of our representatives will contact you immediately with an offer and instructions to secure your reservation
Time to lock your spot. We'll need a deposit depending on your yacht selection.
 Time to go out! But first we'll collect the balance and crew will go through our safety procedures before departure.